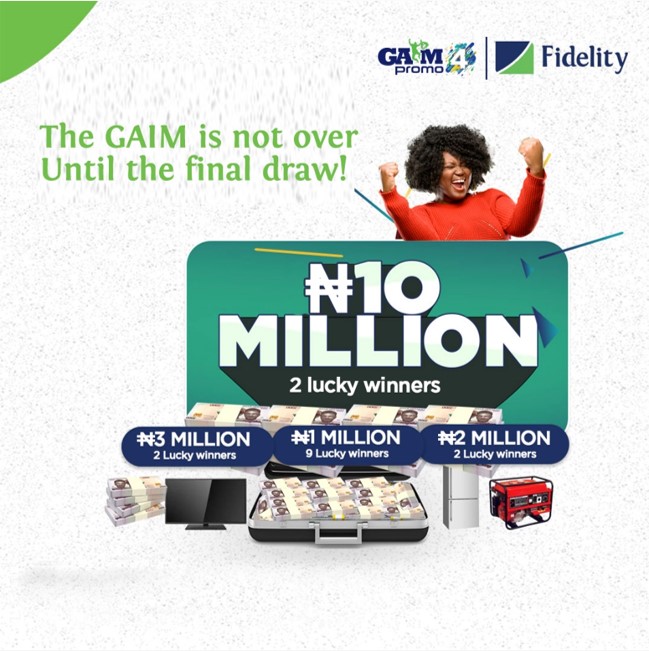 Given the economic benefits that financial inclusion brings to the nation and its citizenry, the journey to making Nigeria an inclusive country mustn't rely solely on government-led initiatives. Fidelity Bank reckons with this and continues to drive value-driven initiative that directly impacts on the lives of Nigerians.
In May 2021, Fidelity Bank announced the final draw of its season 4 GAIM campaign, which sought to enrich the lives of 15 Nigerians, with a total of 39 million Naira.
Amplifying this campaign to a wide audience, press releases and blog posts were leveraged across top-tier platforms, to announce the launch of the campaign. Further to this select social media platforms were engaged to create listicles using comical narratives, while organically driving top of mind awareness for the campaign. Finally, select top-tier journalists were commissioned to develop thought leadership pieces, which not only amplified the campaign but also positioned the bank as a driver of financial inclusion.
Within a week, the story recorded an estimated reach of 33.1M+ with positive feedback and engagement.